Cyberludus intervista Lorenzo Scattorin
Intervista a cura di Mariateresa Ranieri.
Domande di Mattia Giangrandi e Mariateresa Ranieri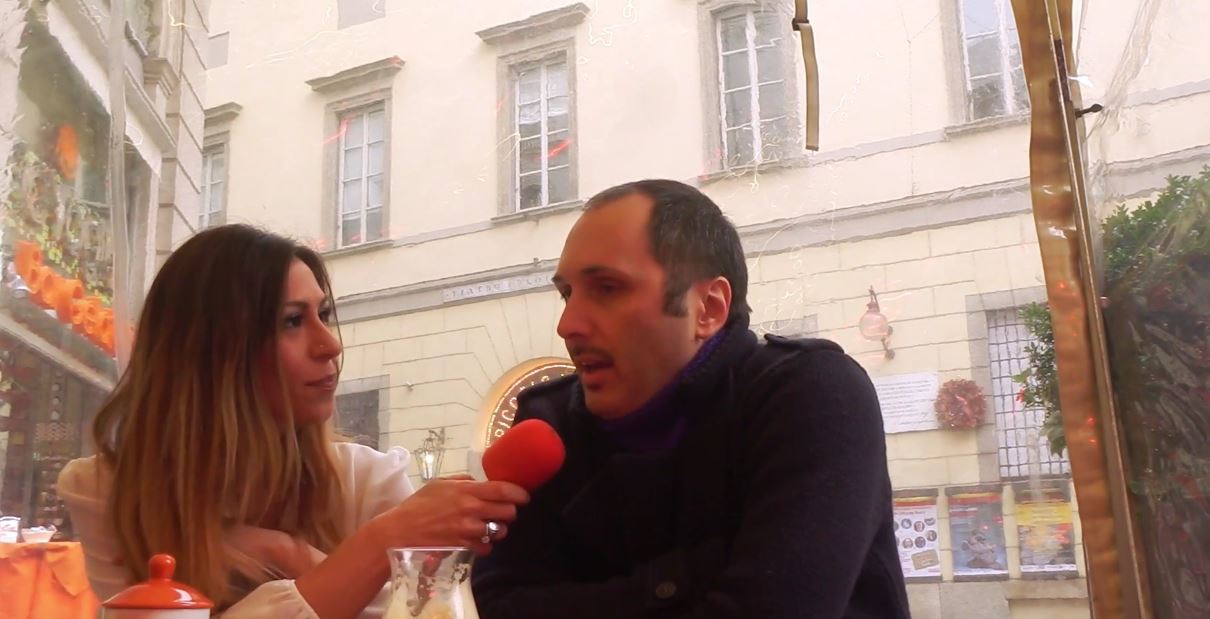 Nato a Milano il 22 Settembre 1971, Lorenzo Scattorin è uno tra i più importanti e apprezzati doppiatori del panorama italiano. Un curriculum che spazia da personaggi storici dell'animazione giapponese – tra cui Kenshiro e Sanji di One Piece – fino ad arrivare ad alcuni dei più apprezzati videogame sul mercato. Sue le voci italiane di Aiden Pearce (Watch Dogs), Vito Scaletta (Mafia II e III) e – soprattutto – Joel di The Last of Us.
La nostra Mariateresa ha avuto modo di incontrare Lorenzo e scambiare quattro chiacchiere nella sua Milano, andando a toccare con l'attore i momenti più importanti della sua lunga carriera nel mondo del doppiaggio.
Godetevi il video dell'intervista:
Tutti i personaggi doppiati da Lorenzo Scattorin
Artanis in StarCraft II e Heroes of the Storm
Aiden Pearce in Watch Dogs
Max Dillon/Electro in The Amazing Spider-Man 2
Jayce in League of Legends
Ben Finn ed Elliot in Fable III
Boss Chiang in Jet Li: Rise to Honour
Cap. Jan Templar in Killzone e Killzone 2
Commentatore in DiRT Showdown
Edward Carnby in Alone in the Dark
Giasone in Rise of the Argonauts
Capitano Veleth in The Elder Scrolls V: Skyrim
Hunter in The Legend of Spyro: L'alba del drago
Tony Stark/Iron Man ne Iron Man
Razor in Need for Speed: Most Wanted
Chau Wu in Need for Speed Undercover
Jean Descole ne Il professor Layton e il richiamo dello spettro
John White nella serie Infamous
Kaidan Alenko in Mass Effect, Mass Effect 2 e Mass Effect 3
La Volpe in Assassin's Creed II e Assassin's Creed: Brotherhood
Liu Kang e Superman in Mortal Kombat vs DC Universe
Michael Arthate in Scratches: graffi mortali
Mordecai in Borderlands, Borderlands 2, Borderlands: The Pre-Sequel
Prefetto e Consigliere per il governo in Caesar IV
Principe Rurik in Guild Wars Prophecies
Ra's al Ghul, l'Uomo Calendario vari criminali e prigionieri politici in Batman: Arkham City
Sergente Ben "Mitch" Mitchell in The Getaway: Black Monday
Sherlock Holmes in Sherlock Holmes contro Jack lo Squartatore
Slink in Driver 76 e Driver: Parallel Lines
Sir Alistair Flamant in Il Professor Layton vs. Phoenix Wright: Ace Attorney
Tom Hagen ne Il padrino e Il padrino II
Varie voci di Mangiamorte e Ghermidori in Harry Potter e i Doni della Morte – Parte 1
Vector in Resident Evil: Operation Raccoon City
Vito Scaletta in Mafia II e Mafia III
Mario Luzzini in Test Drive Unlimited 2
Kyle Crane in Dying Light
Padre Gascoigne in Bloodborne
Hanzo Shimada in Overwatch
Samuel Drake in Uncharted 4: Fine di un ladro
Ringraziamo Canon per averci gentilmente concesso la videocamera Legria Mini X con la quale abbiamo realizzato l'intervista.